Featured Resource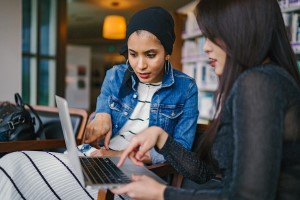 Tech Skills Center
Learn technology skills at your own pace by watching these video tutorials on popular software and computer basics.
Submitted on
Wednesday, March 25, 2020 - 1:09pm
We are facing many bumps in the road at the Plainfield Public Library. As you already know we will be closed until April 6th at this time.  This was a hard decision! Our Library Board and I felt it was important to protect our customers and staff from the Coronovirus. 
There are still services we can provide for you through the internet. Visit our website www.plainfieldlibrary.org or if you Google, us please make sure it's Plainfield Wisconsin!
At our home page there is a list of free online resources for your family to look at. We will try to add something new to the list through out the weeks. Also notice on our home page at the top is eMedia that will take you to Electronic Books. You will need your Library Card Number and password. Step by Step instructions will walk you through setting up your device.

As time goes on please continue to check our website, postings on the front door, or Facebook @plainfieldWIpl for future information on open hours.

Thank you for your patience and understanding as we face this challenging time together!
We look forward in seeing all of you back at the Plainfield Library.
Linda Helmrick/Director
Submitted on
Tuesday, March 24, 2020 - 1:43pm
"Scientists have revealed the oldest known scorpion—and arachnid—on Earth: a mysterious species more than 430 million years old uncovered near Waukesha, Wisconsin"
https://www.sciencemag.org/news/2020/01/oldest-scorpion-known-science
Tour this virtual museum of geology
https://www.virtualmuseumofgeology.com/
We have downloadable books about fossils!
https://wplc.overdrive.com/wplc-winnefoxsystem/content/search?query=fossils&showOnlyAvailable=true&sortBy=relevance#

Submitted on
Wednesday, March 18, 2020 - 3:06pm