Featured Resource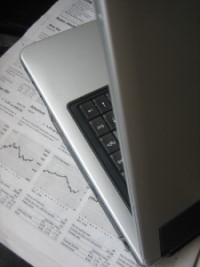 Wall Street Journal
Access The Wall Street Journal from anywhere within your browser! (App access not included.) Sign up for a 3 day pass, & after 3 days come back and click the link again and log in for continued access.
Resource provided by Winnefox.
Submitted on
Friday, July 2, 2021 - 11:01am
Submitted on
Tuesday, June 22, 2021 - 10:11am
Our library is happy to present this family-friendly 48-minute pet trick video, "ABC Circus."
The video stars three positively-trained pets based in Madison, Wisconsin. Enjoy the show!
Just click this link: https://circusdogblog.wordpress.com/plainfield-public-library/?fbclid=IwAR18FV_qdT-Of6nw5ODmpJWmrn9fvWcv6vQfiTcbEiWg0NqjZ8T7BZml6nc
Submitted on
Tuesday, June 1, 2021 - 1:01pm
  SUMMER READING PROGRAM 2021  
Children's Summer Reading Program for ages 0-12.
Sign up for the program and you can adopt a reading buddy! See the pictures below for the Buddies that 
are up for adoption.
Sign up starts on June 8, 2021. Adoption is on a first come first serve only.
You can sign up online by clicking this link:
https://plainfieldlibrary.beanstack.org/reader365
Teen Summer Reading Program ages 13+
Sign up for the program and get your Bluetooth Head Phones.
Sign up start June 8, 2021
You can sign up online by clicking this link:
https://plainfieldlibrary.beanstack.org/reader365