Featured Resource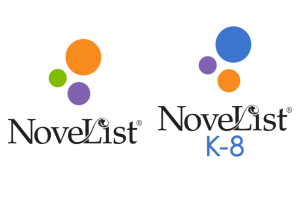 Novelist & Novelist K-8
Assists fiction readers in finding new authors and titles. "If you like, you'll like..." The K-8 version has a bright, appealing layout for elementary and middle schoolers.
Resources provided by Badgerlink.
Submitted on
Tuesday, May 23, 2023 - 4:16pm
Submitted on
Tuesday, May 9, 2023 - 12:32pm
Submitted on
Tuesday, May 9, 2023 - 11:18am
Don't forget to join us today, Tuesday May 9th, and every Tuesday at 2pm for our spectacular Storytime!!  Today we'll be having more fun with pinatas! All kids welcome!
AND, whether you can make it to Storytime or not, be sure to pick up one of our latest Grab and Go crafts- nifty Xylophone fish!  
AND, AND... we have Read-to-a-Dog THIS THURSDAY, May 11 from 2:30-4pm.
Come and see us soon!