Featured Resource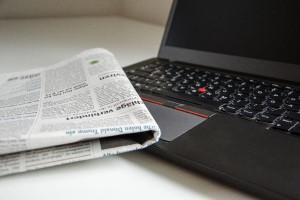 Archive of Wisconsin Newspapers
More than 250 full-text daily and weekly Wisconsin newspapers from 2005 to 90 days ago, plus 13 historical Wisconsin newspapers from the 1800s and 1900s.
Submitted on
Monday, November 18, 2019 - 4:01pm
Submitted on
Tuesday, November 12, 2019 - 2:22pm
The new addition to the front of the library is a memorial to Joan Lindstrom, Library Director from 1981 to 1991. 
This memorial was planned and installed as an Eagle Scout Service Project by Isaiah Buchberger.
 
Life Scout, Isaiah Buchberger had assistance from Troop 635 members Mack Schmidt, Jack Schmidt, Nate Severin, Isaiah Caldwell, Elijah Caldwell, Nikki Severin, friends Ben Truehl, Grace Murray, Lena Reid, Sophie Reid, as well as his parents Tom and Laurie Buchberger.
 
Thank You Isaiah!
Submitted on
Monday, November 4, 2019 - 2:07pm