Featured Resource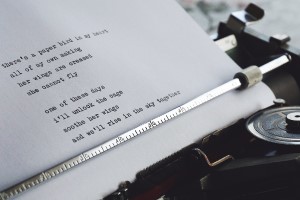 Poetry & Short Story Reference Center
Read classic and contemporary poems and short stories. You can even listen to some poets reading their own works!
Resource provided by Badgerlink.
Submitted on
Tuesday, December 1, 2020 - 3:27pm
 Plainfield Library on going book sale.
Stop in anytime we are open.
Adult and children books.
Paper bag full of books $5.00 (we have paper bags)
Hardcover .50
Paperback .25
Books on CD $1.00
Music CDs .50
Submitted on
Tuesday, November 24, 2020 - 12:27pm
Submitted on
Friday, April 17, 2020 - 12:29pm
As you have probably heard, the governor extended the Safe at Home order but with modifications.

This new order does make some changes to how public libraries may proceed after April 24th through May 26th.
At the moment we can give no details other than the DPI and the Winnefox Library system is meeting to plan the safest way forward. We will let you, as our very supportive patrons, know when we can expand our services. Thank you for your continued patience.
https://evers.wi.gov/Documents/COVID19/EMO28-SaferAtHome.pdf